Credentials - Garage Door Builders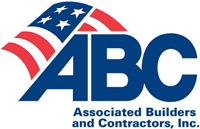 Associated Builders and Contractors, Inc. (ABC)
Associated Builders and Contractors is a national construction industry trade association representing nearly 21,000 chapter members. Founded on the merit shop philosophy, ABC and its 70 chapters help members develop people, win work and deliver that work safely, ethically, profitably, and for the betterment of the communities in which ABC and its members work.
---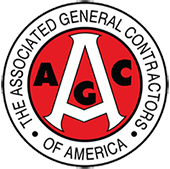 Associated General Contractors of America (AGC)
AGC of America is the leading association for the construction industry. With over 26,000 member firms, AGC provides a full range of services satisfying the needs and concerns of its members, thereby improving the quality of construction and protecting the public interest.
---

Better Business Bureau (BBB)
BBB maintains Business Reviews on more than 4.5 million businesses and rates them based on complaint histories, responsiveness to customers, licensing, legal and government action, and other factors. Only Accredited Businesses that meet the BBB Code of Business Practices are permitted to display the BBB logo in their marketing and place of business.
---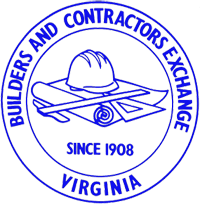 Builders & Contractors Exchange
Founded in 1908, the Builders & Contractors Exchange is a member-owned association that provides centralized information regarding commercial construction projects from federal, state, municipal and private developers from across Virginia and Northeast North Carolina with the primary objective of bringing about cooperation and a general uplifting in the construction industry.
---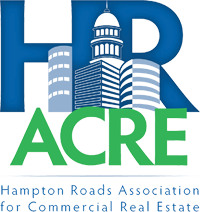 Hampton Roads Association for Commercial Real Estate (HRACRE)
HRACRE provides a unified voice for the commercial real estate industry in Hampton Roads by educating its members on relevant issues, advocating for local, regional and statewide legislative initiatives, promoting economic development, creating an environment in which members can build relationships, and mentoring the next generation of real estate professionals.
---

Hampton Roads Automobile Dealers Association (HRADA)
Hampton Roads Automobile Dealers Association represents virtually every new car and truck franchise dealer between the Oceanfront in Virginia Beach and Williamsburg. A membership-based organization established in 1922, HRADA is dedicated to maintaining an environment for ethical, honest, and courteous sales and service.
---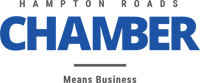 Hampton Roads Chamber
The Hampton Roads Chamber is the region's premier pro-business organization serving as an impactful advocate, powerful economic partner, and inspiring ignitor in order to set the conditions to help businesses succeed, to drive regional economic growth, and to enhance the quality of life in surrounding communities.
---

International Door Association (IDA)
The International Door Association's primary mission is to provide programs and services to door and access system dealers, for the express purpose of enhancing their value and professionalism. IDA plays an important role in the process of quality creation and control by providing helpful programs and services to those who sell, install, and service the superb products produced by the door industry's exhaustive list of manufacturers.
---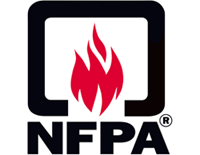 National Fire Protection Association (NFPA)
The National Fire Protection Association is a global nonprofit organization, established in 1896, devoted to eliminating death, injury, property and economic loss due to fire, electrical and related hazards. NFPA delivers information and knowledge through more than 300 consensus codes and standards, research, training, education, outreach and advocacy; and by partnering with others who share an interest in furthering our mission. NFPA membership totals more than 60,000 individuals around the world.
---

Small, Women-Owned, and Minority-Owned Business (SWaM)
The SWaM certification program is a state program of the Commonwealth of Virginia. The purpose is to enhance procurement opportunities for SWaM businesses participating in state-funded projects and to ensure a level playing field for all small businesses in the area.
---

Tidewater Builders Association (TBA)
Founded in 1953, Tidewater Builders Association is a local not-for-profit trade association devoted to improving the business environment for companies involved in residential construction, light commercial building, and multifamily property management.